Snowy: Treasure Hunter 3
33 MB | Multiupload | Full
Snowy is back with an all new Platformer adventure game! Tired of his restaurant business, he dives into the journey of a life time! This time he goes to the Ancient Mystery Castle and its full of treasures and all kinds of new foes for you to foil. Snowy will go on a dangerous path through exciting levels and use new game items to pounce on his new enemies.
Snowy Treasure Hunter 3 looks amazing! Now our dear friend snowy the bear is going to explore fantasy realms fighting dragons and using swords. Amazing what a bear can do.The graphics look beautiful and this game is surely going to do really well when it comes out in June. Check back here and we'll post the download for you when it comes out!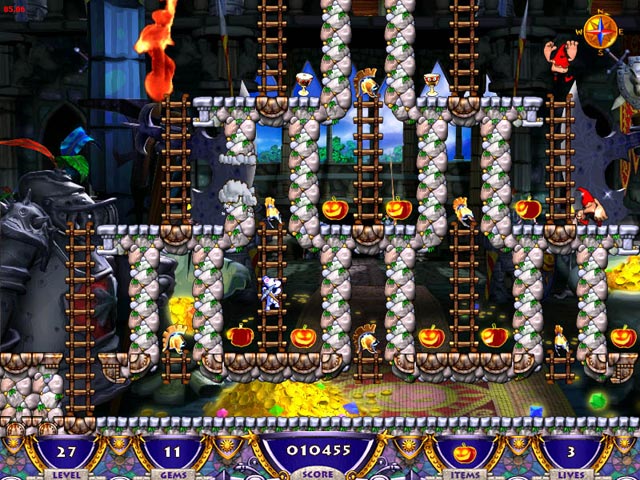 Snowy: Treasure Hunter 3
genre: Arcade games
planned release: June, 2007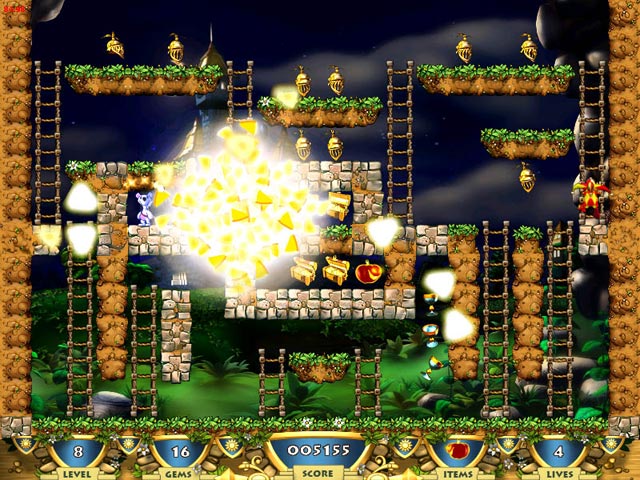 Snowy the Bear has been on many adventures throughout time and space, but none have matched the challenges and thrills of Snowy: Treasure Hunter III! Travel with our hero back to an age of dragons and swords, when valiant knights would risk their lives for glory and riches untold. Help Snowy plunder an enchanted castle as he avoids all-new enemies bent on tossing him into the moat! Use clever new devices to solve ingenious puzzles! Gather more gold than ever before!

In addition to the brilliant backdrops and dazzling animation for which the Treasure Hunter series has been praised, Treasure Hunter III will add comic strip cut scenes between levels to tell an amusing story. Additional features include specially designed levels for kids, easy controls and catchy music. So grab your pick axe and satchel and get ready for Snowy's most exciting quest yet!
Features:
* wonderfull and colorfull graphics
* interestig story
* great gameplay
* 85 challenging levels.
* Funny story and comic.
* New enemies and items.
System Requirements:
- CPU : 600 MHz
- RAM : 128 Mb
- System : WIN 98/Me/XP
- DirectX : 8.0 or higher
- Hard Drive: 222 MB


Size After Decompression is 212 Mb
Download:
Enjoy !!!!!